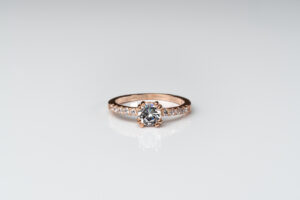 Jewelry items that are 50–100 years old are referred to as vintage. Antique jewelry is defined as having a 100-year-plus age. Due to the breathtaking grandeur provided by vintage designs and gemstone shapes, antique and vintage engagement rings have recently gained enormous popularity among brides. A unique charm that modern designs simply cannot equal is provided by vintage engagement rings.
In jewelry stores, you may get both vintage and vintage-inspired engagement rings. While vintage rings are pre-owned, worn rings, vintage-style rings are brand-new rings with vintage-inspired designs. Consequently, you can decide whether to purchase a vintage item that has a rich history and romance or a brand-new ring that comes with the old charm. If you're looking to purchase a vintage or vintage-inspired engagement ring, this article may be helpful to you as we've outlined several key details.
Why Buying Vintage Ring Is Beneficial?
When compared to brand-new, mass-produced rings, vintage jewelry can be stunning and distinctive. Additionally, realizing that your engagement ring has a long history with you will strengthen your bond with it. Moreover, by purchasing genuine vintage rings, you can steer clear of the issues posed by the mining of fresh metals and gemstones needed to make brand-new jewelry.
There are advantages to purchasing vintage-style jewelry as well. It allows you the option to decide on the ring's metal and gemstones. To lessen the environmental impact of making the ring, you can pick lab-grown diamonds or other synthetic gemstones.
The Ideal Gemstones for your Ring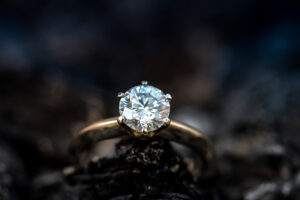 Older gemstone cuts, such as rose-cut diamonds, old European cuts, and old mine cuts, are common in vintage jewelry. Because they are cut for candlelight brilliance, these stones have a unique grace that is not present in more contemporary gemstone cutting. If you are purchasing a vintage-style ring, you can also decide to add a contemporary gemstone cutting to it.
Colored gemstones are typically found in vintage rings. Additionally, colorless diamonds offer a vast array of choices. You must take into account a few key factors when selecting a gemstone for your ring. They comprise their strength, cost, and brilliance. The most resilient option is a diamond, but it is also the most expensive.
The durable colored stones sapphires and emeralds are two more options you might consider. In some cases, these gemstones are less expensive than diamonds. It is also important to take your lifestyle into account when choosing a ring design because many vintage bands have delicate designs that are easily broken.