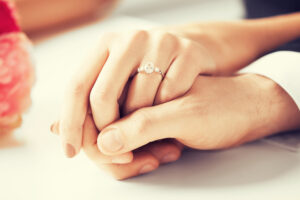 Over the last few years, lab-grown diamonds have gained in popularity and are a feasible option when looking for a diamond engagement ring. The concept, though, may be regarded with some suspicion. A diamond that has been professionally created in a lab and is called "synthetic" may not fit your romantic ideals. However, take time to learn about Lab Grown Diamonds. You could be particularly impressed by this alternative.
Are Lab-Grown Diamonds Real?
Lab-grown diamonds are diamonds that are developed in a controlled lab setting. These days, scientists are able to make diamonds that are similar to earth-mined diamonds in every way. That means lab-grown diamonds have similar optical, chemical, and physical properties as that of natural diamonds and they can even get a certification from reputed gem labs.
The only difference between a diamond harvested from the earth's crust and a lab-grown diamond is its origins. Lab-grown diamonds have clarity, size, cut, and color grades as natural diamonds.
Natural Vs Lab-Grown Diamonds
Natural diamonds and lab-grown diamonds appear to be identical in shape, with the same hardness and longevity. The Federal Trade Commission declared Lab Diamonds to be genuine in 2018. Lab-grown diamonds have been graded by the Gemological Institute of America (GIA) since 2007. As of July 1, 2019, the term "synthetic" will be phased out of GIA lab-grown diamond reports and identification reports. The GIA laboratory-grown Diamond Report provides the standard GIA color, clarity, and cut grading scales for reference.
Natural diamonds and lab-grown diamonds have no visible differences. Natural diamonds contain very small levels of nitrogen, whereas lab-grown diamonds do not. Gemologists consider this as one of the indicators to determine whether a diamond is lab-grown or natural. Over millions of years, natural diamonds are formed under the pressure of the earth's crust, then mined, cut, and polished. A Lab-Grown Diamond is produced under the same conditions as a natural diamond but in a controlled laboratory setting.
Why Lab-Grown Diamonds Are Becoming Popular?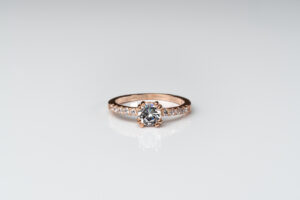 Lab-grown diamonds are 30-50 percent less expensive than natural diamonds, allowing you to buy a considerably larger diamond and still call it a diamond. With equivalent 4 C's features, there is no discernible difference between a Lab Grown Diamond and a Natural Diamond.
 Also, lab-grown diamonds are conflict-free and do not cause any environmental issues, mmaiing them really popular among modern diamond buyers.