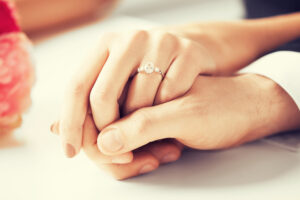 Finding the right engagement rings is not always a good experience. You may have to go from shop to shop or browse through the online diamond stores to find the perfect engagement ring for your loved one. It is a hectic process, but worth it. People tend to go for the newest trends when they don't really know which type of engagement ring to buy. Every year, several engagement ring styles become popular among people and 2022 is also seeing some new engagement ring trends.
Here is the list of some of the types of engagement rings that are becoming popular in 2022.
Timeless Engagement Rings
A timeless solitaire setting embodies both simplicity and beauty. The most popular design for engagement rings has always been engagement rings with a single center stone, regardless of the year. Solitaire is a timeless classic that never fails to entertain. A simple metal ring and the center stone – no extraneous elements to distract from the stone's natural beauty. A solitaire engagement ring's central diamond shines brilliantly, making it the ideal symbol of your love and devotion.
Eternity Band Rings
Currently, wearing many bands with various motifs on the same finger is a popular jewelry trend. There's no reason why you can't do the same with your wedding bands. With their unique design and dazzling brilliance, eternity bridal rings are extremely fashionable. Instead of a single huge center stone, an eternity band typically contains tiny diamonds set throughout the ring.
Pear-Cut Diamond Ring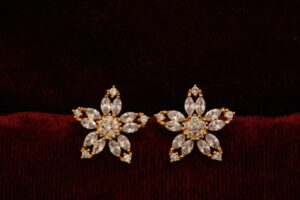 Rings with pear-shaped gemstones appear feminine, refined, and sophisticated. It's no surprise that they'll be among the top jewelry trends in 2022. Whether in a solitaire or halo setting, their beautiful contours allow the gemstone to shine even brighter. The brilliance of these stones speaks for itself. The tear-shaped gemstone has a pear cut. This unusual diamond shape is said to represent tears of happiness, and it makes your fingers appear longer and slimmer.
Lab-Grown Diamond Engagement Rings
Diamonds created in a lab are getting extremely popular among people these days because they are conflict-free. Natural diamonds are often mined with slave labor and diamonds obtained in such a way are generally called blood diamonds. One benefit of lab diamonds is that they are exactly the same as natural diamonds; chemically, physically, and optically. Choosing lab diamonds for your engagement rings helps you to get real diamond engagement rings at a lower cost.