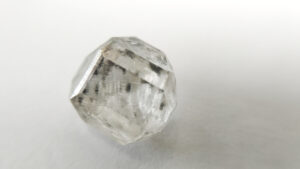 A lifelong pledge begins with the event of getting engaged. The engagement ring is one of the focal points of a proposal. Choosing the ideal option can be difficult because there are so many options available. In this article, we'll look more closely at the various designs and things to keep in mind when choosing an engagement ring.
Factors To Consider
It's essential to think about a few things that can help limit the options before diving into the different types of engagement rings. Budget is the first and most obvious consideration. Setting a limit and adhering to it is crucial when looking for an engagement ring. Luckily, there are choices available, from low-cost to expensive.
The recipient's individual taste should also be taken into account. Does she favor traditional or contemporary fashion? Is she more likely to wear platinum or gold jewelry? Make sure the engagement ring blends in with her other jewelry by taking into account her entire collection. Finally, consider the recipient's daily routine and way of life. Does she work with her hands frequently, or is she more likely to keep the ring in a safe place? This can help determine the type of metal and stone that will be most durable for her lifestyle.
Various Styles Of Engagement Rings
After taking into account the aforementioned elements, selecting an engagement band style is necessary. Listed below are a few of the most common looks:
Solitaire: A solitary stone, typically a diamond, is set into a simple band to create a solitaire engagement ring. With various diamond shapes and band designs, this timeless standard style can be altered.
Halo: A halo engagement ring includes a center stone surrounded by smaller diamonds or gemstones. The central stone may look bigger and more brilliant when done in this manner.
Three-Stone: A three-stone engagement ring features three stones, typically diamonds, symbolizing the past, present, and future. Additional customization options for this design include various diamond shapes and ring designs.
Vintage: A vintage engagement ring features intricate details and a design inspired by a previous era. This style can range from art deco to Victorian and can make for a truly unique and special piece.
Custom: For those who want a truly one-of-a-kind engagement ring, a custom design may be the best option. Working with a jeweler, it's possible to create a ring that perfectly matches the recipient's style and preferences.
Identifying The Right Stone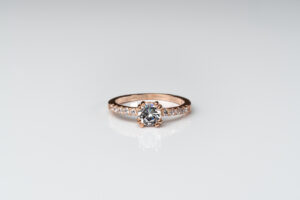 Diamonds are the most common option when choosing the proper stone for  engagement rings. The four Cs—cut, clarity, color, and carat weight—are used to evaluate diamonds. All of these elements should be taken into account when selecting a diamond because they have an impact on the stone's brightness and cost. Diamonds aren't the only choice, though. Rubies, sapphires, and emeralds are just a few examples of additional gemstones that can create stunning engagement rings. These gems can give an engagement ring a splash of color and a distinctive look.