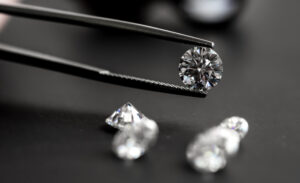 For a natural or a lab-grown diamond, cut quality is the most important quality parameter because it directly affects the brilliance of the diamond. People spend a lump sum of money on diamonds because of their sparkle and durability. So, if the cut quality of a diamond is poor, then it cannot efficiently reflect light and as a result, the diamond looks dull. If you are searching for a diamond ring, then you would have probably heard the term ideal diamond cut. But do you know what an ideal diamond cut is? If your answer is no, don't worry. In this article, we are explaining what is meant by an ideal diamond cut.
Before explaining the ideal diamond cut, let us look into diamond cuts in general.
About Diamond Cut
As we already mentioned, cut is one of the major quality parameters of a diamond. Seven factors determine the cut grade of a diamond. They are symmetry, polish, weight ratio, durability, scintillation, brightness, and fire. Whenever you are buying diamonds, cut quality should be your first priority. This is because if you compromise on cut quality, nothing can be done afterward to make it shine.
Now let us look at what an ideal diamond cut is.
Ideal Diamond Cut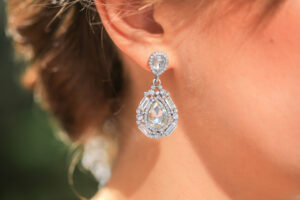 An ideal cut of a diamond is defined by a diamond cutter named Marcel Tolkowsky in the 1900s. This is why the ideal diamond cut is also referred to as Tolkowsky cut. This is nothing but the proportions of a diamond to be cut for it to show the maximum sparkle and brilliance.
The ideal diamond cut proportion values of a round cut diamond are as follows: 43.1% pavilion depth, 16.2% crown height, 53% table diameter, 59.3% total depth, 40.75° pavilion angle, and 34.5° crown angle. When the diamond is cut according to these proportions, it will have a very thin girdle.
The symmetry and polish of an ideal cut diamond are extraordinary and it can reflect a very high percentage of all light entering the diamond. We can say that the ideal diamond cut is the peak benchmark standard that can be used to grade other diamonds.
Despite the fact that Tolkowsky's ideal cut standards are used as a universal standard for grading modern diamond cuts, some nations have created their own adjustments. Currently, the diamond industry uses at least six "ideal cut" standards, although just three of them, including the one developed by Marcel Tolkowsky, are the most widely used.