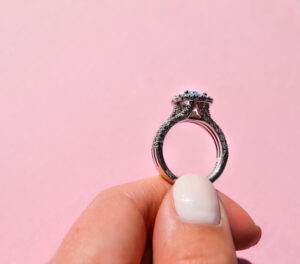 Nobody would want to spend thousands of dollars on a diamond engagement ring only to realize later that their loved one is not happy with their choice. She may have had a totally different design or setting in mind. There are many ways around having to make the perfect choice the first time you buy a diamond ring for your loved one.
The Best Proposal
Maintaining the element of surprise while proposing to your partner is of utmost importance. The best proposal is always the one that takes the other person by surprise. Women can be quite mysterious when it comes to their choice of jewelry. Even though you may have known your partner for a long time, you may not know her exact preferences regarding an engagement ring. Asking her friends or family might ruin the chances of a surprise proposal. This means having to buy the engagement ring on your own and keeping it a secret until the proposal, all in the hope that she likes it.
Choosing The Setting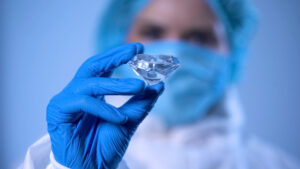 A major chunk of the cost of the engagement ring is the price of the center diamond. Making the simple choice of a classic solitaire setting gets the job half done. This will help save you some research and give you an opportunity to work out the cost to see whether it fits your budget. You can never go wrong with a classic solitaire, as most women would want to keep it forever and change the setting only if needed.
Going with a solitaire setting in a simple gold or platinum ring gives you a lot of flexibility. Your fiancé would have the creative freedom to design her own ring in a way that is unique. Any jeweler who specializes in custom-made engagement rings will be more than happy to set the diamond in a design of your choice. They can even use the gold or platinum from the original ring to make the band. This can definitely help save costs. Your fiancé would also appreciate the fact that she doesn't have to worry about the cost of the ring since the major part of the expense is already taken care of when you opt for a solitaire setting.
A beautiful diamond engagement ring is bound to bring a smile to the face of your loved one. While you have all the right intentions while shopping for the perfect ring for her, choosing the design and setting can be a daunting task. So, make the smart choice of buying a ring that she can customize at any time.