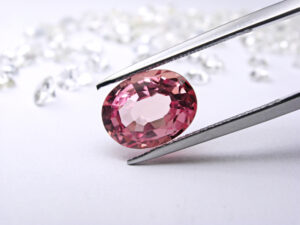 The classic round diamond is the most popular choice for engagement rings and other bridal jewelry. But some people opt for jewelry with unique designs and stones. As opposed to popular belief, there are plenty of options in this category to match the budget and specifications of every buyer.
Setting The Budget
The market is flooded with great options and you can find jewelry to fit any budget. Nevertheless, it is advisable to have a specific budget in mind before you embark on the journey to find the jewelry that pleases you. Without a set budget, it is easy to get carried away when faced with the multitude of interesting options to choose from. Not sticking to a specific budget may end up making a dent in your savings.
Planning to buy jewelry within your budget range may eliminate options like expensive natural-colored diamonds or high-end designs. But you would still have plenty of stylish and aesthetically pleasing designs to choose from, that would be well within your decided price range.
Being Flexible
In spite of taking the hard decision to stick to a budget while shopping for jewelry, you might find some pieces of your liking that may be a bit above your decided range. For example, if you are shopping for an engagement ring, you might come upon beautiful designs of your liking with a price a tad above what you are willing to pay.
In such cases, there are financing options offered by many jewelers to help you pay for the jewelry in split amounts over a period of time. Considering the emotional aspect of a piece of jewelry like an engagement ring, there is nothing wrong with being a bit flexible and going with safe and affordable financing options from reputable jewelers.
Getting Value For Money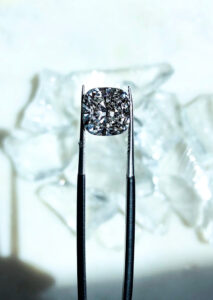 While spending a good amount of money on the jewelry of your choice, make sure that you get good value for the money you spend. This is especially important while going for unique pieces of jewelry with values that are best known to the jeweler. Make sure to go with a reputed and trustworthy jeweler who can explain all the cost aspects of the stone, metal and design of your choice. They should also be able to provide relevant certification for the stones you choose.
Today's bridal jewelry market offers myriad choices other than traditional designs and settings. Couples can now opt for unique designs with colorful gemstones or lab-made diamonds in the style, shape and metal of their choice. They can also go for one-of-a-kind jewelry by choosing custom-made jewelry that is also budget-friendly.