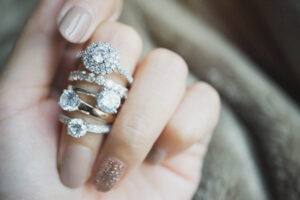 When it comes to wedding rings, men's wedding bands are often overlooked because the engagement rings for women receive all the attention. We feel that males should be able to flaunt their trendy and distinctive wedding bands as well. To ensure that the groom has a beautiful ring that reflects his personality and attitude, it's critical to take the time to browse for one-of-a-kind men's wedding bands.
Wedding bands serve as a constant reminder of your undying love and dedication to your partner. You want something that will make you smile when you gaze down at your hand. Most online sites have a large collection of wedding bands, ranging from classic wedding band types to innovative and custom designs, so you can discover the ideal wedding rings for your big day. Wedding bands for men can be just as stunning and fashionable as engagement rings. They are available in a variety of metals, and styles, and even include jewels.
In this article, we will take a look at some of the things you need to consider when buying unique men's wedding bands.
Width Of The Ring
Many ring types allow you to alter the ring width online. You can choose the precise width you want whether you like thinner or thicker rings. This enables you to design your own ring and give it a distinctive shape.
Metal
Rose gold, yellow gold, white gold, platinum, and sterling silver are just a few of the metals available for wedding bands. The most popular and commonly available metals are yellow and white gold, but other metals are also easily attainable. Wedding bands that are made using black tungsten or titanium are also becoming more fashionable.
Diamonds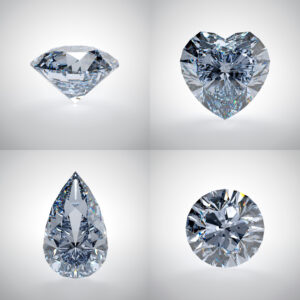 We adore incorporating diamonds into all of our beautiful jewelry, including men's bands. On a customized wedding band, you can use a single stone or numerous diamonds. On a men's wedding band, numerous diamonds in a line are quite common. Since lab-grown diamonds are getting huge popularity, many grooms also prefer wedding bands that feature lab diamonds.
Style
When looking for a wedding band, the most significant and variable factor is style. It's often beneficial to look at a few possibilities until you've decided on a style. Perhaps you prefer bold signet rings, a rustic style, a satin finish, or classic precious metals in their purest form. Each person has a different preference. Therefore, the style you choose should match the wearer's personality.