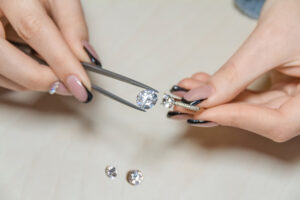 There is a wide variety of settings and designs available in diamond rings and eternity rings are one of the popular options among them. This particular ring setting is known for its symbolism and stunning appeal.
The following are some of the important things you want to know about eternity rings and their significance.
What Is An Eternity Ring?
An eternity ring comes with stones surrounding the entire band of the ring. The continuous line of precious stones symbolizes never-ending and eternal love. The eternity rings originated almost 4000 years back, and during the ancient eras, it was gifted by the husband to wife as a symbol of love.
Eternity rings are available in a wide variety of designs and styles today. If you want to gift a ring with a special symbolism, then eternity rings are one of the best options to consider.
Meaning Of An Eternity Ring
Eternity rings come with some special meanings. It is a great way to show the never-ending love between partners. An eternity ring can be given on different occasions including an anniversary, the birth of a child, etc.
This ring can also be used as an engagement or wedding ring, as it is also seen as a symbol of commitment and love.
Half Vs. Full Eternity
There are two types of eternity rings available including half and full. In a full eternity ring, the stones will be set across the entire circumference of the band.
But in a half eternity ring, the stones will only cover the upper half of the band.
What Gemstones Are Used In Eternity Rings?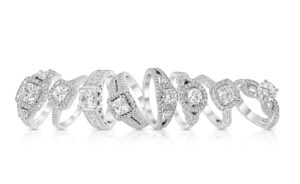 Any gemstone can be used in eternity rings including natural and lab grown diamonds. Small diamonds set across the band can offer stunning brilliance to your ring. You can also choose colored diamonds for your eternity rings.
Other colored gemstones including sapphires, rubies, etc. are also suitable for eternity rings. You can choose a stone based on the color and budget you want.
Are Eternity Rings Costly?
The cost of eternity rings can be dependent on different factors including the metal used, number of gemstones, size and type of gemstones, etc. But this ring setting can be more affordable than many other ring settings, as it comes with small stones. The price of small stones can be lower than that of bigger stones.