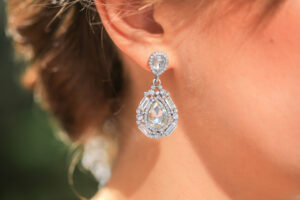 Diamonds have been a symbol of eternity and everlasting love for centuries. Mined diamonds have always been the go-to for engagement rings, but with the rise of lab-grown diamonds, many are starting to question their longevity. Do artificial diamonds fade? Let's explore the science behind lab-grown diamonds and determine if they are forever too like mined diamonds.
What Are Lab-Grown Diamonds?
Lab-grown diamonds, also known as synthetic or cultured diamonds, are created in a laboratory environment using advanced technological processes that mimic the conditions of natural diamond formation. They are composed of the same carbon crystal structure as natural diamonds and have the same physical and chemical properties.
Do Lab-Grown Diamonds Fade?
The short answer is no. Lab-grown diamonds do not fade, just like mined diamonds. This is because they are made of the same material and possess the same physical and chemical properties as natural diamonds. They are durable and can withstand the wear and tear of everyday use.
In fact, lab-grown diamonds may even have an advantage over mined diamonds when it comes to color. Mined diamonds can have color variations and imperfections, whereas lab-grown diamonds can be created with exact specifications and precision, resulting in more consistent color and quality.
Lab-Grown Diamond Rings: A Sustainable And Ethical Alternative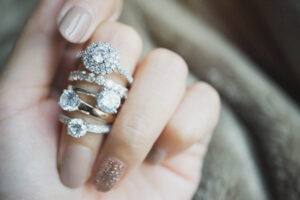 With growing concerns over the environmental and ethical impact of the diamond mining industry, lab-grown diamonds offer a sustainable and ethical alternative. They are created without the need for mining, which can have devastating effects on the environment and local communities. Additionally, lab-grown diamonds are created in a controlled environment, ensuring fair labor practices and minimal impact on the environment.
Lab-grown diamond rings are becoming increasingly popular among couples who value sustainability and ethical practices. They offer the same beauty and symbolism as mined diamonds, but with the added benefit of knowing that they were created without harm to the environment or exploitation of workers.
Furthermore, lab-grown diamonds are a more affordable option compared to mined diamonds. The process of mining and extracting diamonds from the earth is costly and time-consuming, resulting in a higher price tag for mined diamonds. In contrast, lab-grown diamonds can be produced more efficiently and at a lower cost, making them a more accessible option for those on a budget. This affordability factor, coupled with their ethical and sustainable production, makes lab-grown diamonds an attractive choice for consumers looking for a high-quality and meaningful diamond ring without breaking the bank.