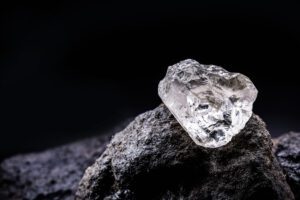 When it comes to popping the question, selecting the perfect engagement ring is often one of the most nerve-wracking decisions to make. Engagement rings have typically been made of diamonds, but there are other materials you should consider. If you're looking for something unique and unconventional, exploring alternative gemstones and materials can lead to a stunning and personalized ring that your partner will love forever.
Why Consider Options Beyond Diamonds?
While diamond rings are a classic and well-liked choice, they are not the only ones. Non-traditional engagement rings that express the wearer's uniqueness and style have gained popularity in recent years. Choosing a non-diamond ring can also offer a more budget-friendly option and allows you to prioritize other factors such as color and meaning over the traditional "4 Cs" of diamond grading (cut, clarity, color, and carat weight).
Alternative Gemstones
Numerous gemstones can be used to create stunning engagement rings. For instance, sapphires are strong and appear in a variety of hues, including traditional blue as well as pink, yellow, and even black. Rubies are said to represent passion and love, while emeralds offer a bold and colorful alternative. Opals, tourmalines, and tanzanites are other distinctive jewels to think about; each has its own distinctive hues and symbolic meanings.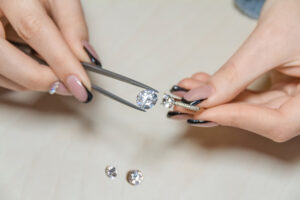 Moissanite: The durability and look of the man-made gemstone known as moissanite are very similar to those of diamonds, but it is much less expensive. As it can be produced in a lab as opposed to being mined from the earth, it is frequently thought of as a more moral and environmentally responsible option than diamonds. Additionally, moissanite has a high level of resistance to chips and scratches, making it a wise option for daily wear.
Mixed Metal Rings: In addition to alternative gemstones, consider exploring different metals for your ring band. A distinctive and modern touch can be added to the ring by fusing different metals, such as rose gold and white gold. Other choices include platinum, palladium, and titanium, each of which has advantages and disadvantages with regard to cost, weight, and durability.
Vintage Rings: Another choice to think about when looking for a special and meaningful engagement ring is vintage jewelry. The craftsmanship of a bygone period is often visible in the intricate designs, unusual gemstones, and classic styles of antique and vintage rings. As you are recycling and reusing a piece of jewelry rather than adding to the demand for new resources, picking a vintage ring can also be a sustainable and environmentally responsible decision.
Choosing an engagement ring is a deeply personal decision, and exploring alternative options beyond diamond rings can lead to a unique and meaningful ring that perfectly reflects your partner's personality and style. From colorful gemstones to mixed metal rings and vintage rings, there are endless options to consider.