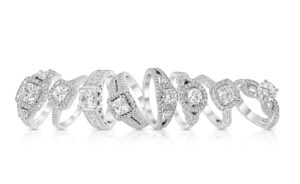 A bracelet with diamonds is exquisite and an in-demand jewelry piece. You can rock it on any day for an appearance that stands out from the rest with some amount of respectability and sophistication. Designer diamond bracelets come at a price, so you should remember some points to discover the perfect piece. Following those points will prove helpful to those who can pay for the product with mined diamonds or lab grown diamonds.
Perform Market Research
Diamond ornaments vary in price from one store to the other. You may come across popular jewelry designers or jewelers charging higher rates than their competitors. When you seek the best possible value, explore the products of multiple shops and examine each potential option carefully.
You can purchase diamond rings or other fine jewelry pieces from a lesser-known vendor as the rate is a primary concern for you. Those vendors may provide well-designed goods at moderate prices.
Retain Original Documentation
An artificial diamond-studded bracelet appears as stunning as one with natural diamonds. Nevertheless, when purchasing a jewelry piece, it is important to keep the original invoice or cash memo and a warranty or guarantee card.
Act As Per The Latest Jewelry Trends And Style
The style and designs of bracelets with diamonds have long been similar. Explore the catalog of a jeweler and pick the product depending on the tastes and preferences of the prospective recipient. A younger lady may prefer trendy designs, whereas a middle-aged woman typically goes for conventional designs. In this regard, it may be helpful for you to consult the catalog. You should let your partner pick the setting and design of such an expensive product.
Confirm The Origin Of The Bracelet Metal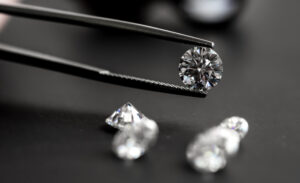 It is important to examine the silver, platinum or gold part where the stones are studded or set. Check the karat of gold to ensure its purity and suitability for use in jewelry. Using Karatmeter to check the bracelet metal content can aid you in getting the best possible product.
Sparkle And Durability
When you want to purchase a stunning diamond jewelry piece with everlasting elegance and charm, artificial diamonds will never disappoint you. Choose a bracelet set with artificial diamonds for your partner on your engagement ceremony or marriage anniversary to cause the occasion to be more special. It is possible to use this form of ornament often without bothering about its wear and tear.