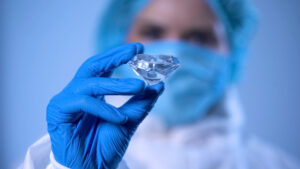 Although they might be expensive, diamonds have long been associated with wealth and passion. Artificial diamonds have completely changed the market by giving customers a more cost-effective option. The anticipated costs and resale value of artificial diamonds, however, remain in doubt. Let's look more closely.
Lower Costs
The lower estimated prices of artificial diamonds are one of their main benefits. Due to their rarity and high mining and processing costs, natural diamonds are very expensive. Natural diamond prices can also differ greatly depending on the cut, color, and clarity. On the other hand, artificial diamonds can be created in a laboratory, which drastically lowers the cost of creation. It is also possible to regulate the quality of artificial diamonds to guarantee that they adhere to specified criteria. This implies that people can buy artificial diamonds that resemble natural diamonds at a much lower price.
Resale Value
Consumers might be worried about the resale value of artificial diamonds. Natural diamonds are frequently regarded as a wise investment because of their potential for price growth. The same cannot be true about artificial diamonds, though. Artificial diamonds often have a significantly lower resale value than genuine diamonds. This is due to the fact that artificial diamonds are not as rare or distinctive as genuine diamonds. Additionally, they can be produced on a bigger scale, which over time may cause their value to decline. It is also important to note that the demand for artificial diamonds is lower than the demand for genuine diamonds. This means that it may be more difficult to find a buyer for an artificial diamond, which can further reduce its resale value.
Factors Affecting The Value Of Artificial Diamonds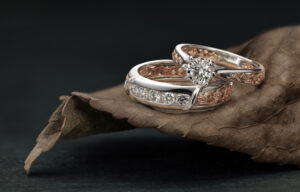 There are some factors that can change the value of artificial diamonds, even if they might not have the same resale value as actual diamonds. The diamond's quality is one of the most crucial elements. Even today, well-cut, clear, and high-quality artificial diamonds can be fairly costly. The brand of the artificial diamond is another consideration. Some companies are known for making high-quality artificial diamonds, which may help to raise their value. The setting and the diamond's design can both affect how much a diamond is worth.
In conclusion, artificial diamonds are a less expensive option for consumers compared to natural diamonds. Depending on their quality, brand, and design, they may still be valuable even though they do not have the same market value as genuine diamonds. Before making a decision, it is crucial to complete your research, comprehend the costs involved, and determine the item's resale worth.