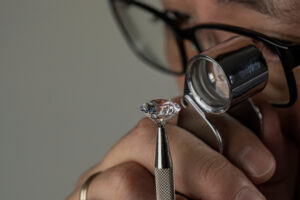 Lab grown diamonds are becoming more and more popular as a result of rising environmental consciousness, ethical concerns, and technological advancement. There has been discussion on whether lab grown diamond earrings would dominate the market in the near future in light of this shift in demand.
The Rise Of Lab Grown Diamond Earrings
Since lab grown diamonds are produced in a controlled environment, they are an ethical and sustainable substitute for naturally mined diamonds. They are practically impossible to identify from mined diamonds since they share the same chemical, physical, and visual characteristics as real diamonds. Consumers can purchase a larger diamond for the same price as a smaller mined diamond because these gems are frequently less expensive than mined diamonds. Consumers looking to make a statement without going broke are increasingly buying lab grown diamond earrings. In order to increase the accessibility of lab grown diamonds to consumers, many jewelry designers have begun to include them in their collections. The quality of lab grown diamonds will only increase as technology advances, and this trend is predicted to continue.
The Decline In Demand For Conventional Diamond Earrings
Due to moral and environmental considerations, mined diamonds have been in difficulty. The environmental harm and violations of human rights related to diamond mining are becoming more well known. Customers are choosing more ethical and environmentally friendly solutions as they become more thoughtful about their purchases. The market for mined diamond earrings has decreased as a result of this shift in demand. The diamond sector has also been significantly impacted by the COVID-19 outbreak. Consumer spending has decreased as a result of the pandemic, and many individuals are reluctant to spend a lot of money on luxury things like diamond earrings. As a result, there is less demand for diamond earrings.
The Future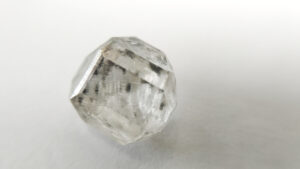 Whether lab grown diamond earrings will dominate the market in the near future is difficult to predict. However, it appears that lab grown diamond earrings will keep gaining appeal due to the rising need for morally and environmentally responsible solutions. The quality of lab grown diamonds will only get better with advances in technology, making them an even more alluring alternative for customers. However, there will always be a demand for natural diamonds, especially from people who appreciate the rarity and exclusivity that they offer. There will also be a demand for vintage and antique diamond earrings since they have a special charm and background that lab grown diamonds cannot match.