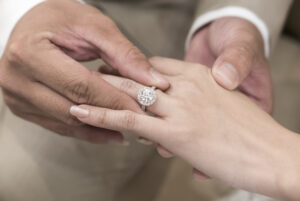 Diamond rings are a popular choice for engagements, weddings and other special occasions. Many people are drawn to their timeless beauty and durability, but did you know that there are different types of metal bands used for diamond rings? Let us find out more.
Gold
The most common type of metal band used for diamond rings is gold. Gold is a traditional choice that has been used for centuries. Gold comes in a range of colors, including white, yellow and rose gold. Yellow gold is the most traditional and has a warm, classic look. White gold is a popular choice because it has a modern, sleek look and goes well with any color of a diamond. Rose gold is a newer option that has a romantic, vintage feel.
Platinum
Another popular choice for diamond ring bands is platinum. Platinum is a naturally white metal that does not tarnish or fade over time. It is also very strong and durable, making it a good choice for rings that will be worn daily. Platinum is more expensive than gold, but many people prefer its natural white color and durability.
Palladium And Titanium
There are also other options for diamond ring bands, including palladium and titanium. Palladium is a white metal that is similar to platinum in appearance and durability. It is less expensive than platinum, making it a more affordable option for those who want the look of platinum without the high price tag. Titanium is a strong, lightweight metal that is gaining popularity for diamond rings. It is durable and hypoallergenic, making it a good choice for people with sensitive skin.
Takeaway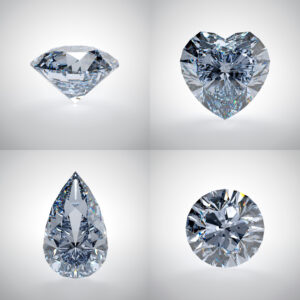 When choosing a metal band for a diamond ring, it is important to consider the color, durability, and price. Gold, platinum, palladium, and titanium are all popular choices, each with its own unique qualities. Ultimately, the right metal band for a diamond ring will depend on the individual preferences and style of the wearer. There are other less popular choices like sterling silver and tungsten carbide but they have many flaws.
It is also important to note that metal bands for diamond rings are not limited to just one type of metal. Many people choose to mix and match different metals to create a unique and personal look. For example, a white gold band can be combined with a rose gold setting or accents to create a beautiful, two-tone effect. Others may choose to have a band made of multiple metals, such as a platinum and palladium blend. The possibilities are endless when it comes to choosing the right metal band for your diamond ring.