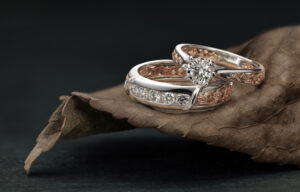 A Cushion cut diamond is in the shape of a square or a rectangle, has rounded corners, and a noticeably high crown with a small table facet. Cushion-cut diamond rings have been widely used as engagement rings worldwide for over 100 years. The rounded corner is the main feature that separates cushion cut diamonds from princess cut diamonds. Cushion cut diamonds are also called old mine cut diamonds or mine cut diamonds.
History Of Cushion-Cut Diamonds 
Cushion cut diamonds that are currently being used derive their facet design from ancient Old Mine Cut which was used in the 1700s. In the 1700s, Brazil was the most prominent diamond producer. They often used the old mine cut as it maximized carat retention. Old Mine Cut diamonds had a deeper pavilion and open culet which don't make for brilliant light return when compared to the present-day diamonds but was highly superior compared to the standard of the diamonds available at that time. The modern cushion cut diamonds has 64 facets while the old mine cut had six facets fewer.
Modern Cushion Brilliant-Cut Diamonds
Cushion cut diamonds are popularly known as Cushion Brilliant Cut Diamonds in the present-day world. These diamonds have the patterns of old cushion cut diamonds along with the features of modern round brilliant diamonds. These diamonds have a squarish outline and rounded curved sides. Modern cushion-cut diamonds have 4 or 8 major facets between the girdle and the culet, which are kite-shaped.
Modern cushion cut diamonds engagement rings are highly popular due to many reasons. Modern cushion cut diamonds get their elegant sparkle due to their increased facet size. The astonishing feature about cushion cut diamonds is that they are unique which makes them perfect for diamond engagement rings. The bride can choose from a wide variety of cushion-cut diamond that suits her style.
Pros And Cons Of Cushion-Cut Diamonds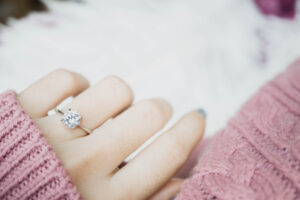 Cushion cut diamond is a classic and the diamond shape is highly recognized by society. The best feature of a cushion-cut diamond is that it can be cut in a vast number of ways, providing a wide range of looks. Lab-grown diamonds can also be cushion cut.
For those people who believe that a big diamond is a better one, cushion-cut diamonds may not be a good choice. Square Cushion cut diamonds tend to look smaller when compared to round cut or princess-cut diamonds.