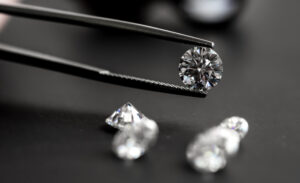 There is no sign that the surge in the demand for diamonds that started in the COVID-19 lockdown time is easing. There is still a frenzy over even the smallest and most affordable diamonds.
There has been much demand for low-end lab grown diamonds and natural diamonds over the last few years. Too many cheaper diamonds have been in supply, and the stones are often flawed and small. The growth in the demand for these diamonds contributed to depressed rates and thin profit margins. However, there has been a reversal over the last three months as the demand increased among American customers while the Argyle mine's closure put pressure on the diamond supply. For your information, Americans purchase around 50% of diamond jewelry in the world.
In the raw diamond industry, low-end diamond value has become dramatically higher. It does not automatically result in comparable price spikes for diamond jewelry on the shelves, but rates may start increasing for the most affordable diamond jewelry. The sparkle quotient in a pair of cheap diamond earrings will be slightly more flawed or smaller as retailers seek ways of cutting costs. There are many pieces of evidence, such as price hikes from popular retailers, for this spike in the demand for the stones.
The diamond sector was among the winners when the international economy bounced back from the early repercussions of the epidemic. Customer demand for jewelry with diamonds grew strongly in 2021, whereas the jewelry supply stayed constrained. Homebound customers, without enough options to buy other luxury products, bought plenty of diamond jewelry pieces as the epidemic dragged on.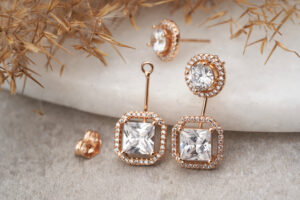 American customers have underpinned the recovery; the demand for diamond jewelry increased by over 30% as compared to 2021's holiday period. At that time, the supply of diamond jewelry came under pressure as Rio Tinto closed its Argyle mine, while other diamond mines curtailed their operations. For the uninitiated, the cheapest diamonds in the world came from the Argyle mine.
The booming diamond market has contributed to some moderate rate increases at the retail level, but it may not suffice for almost every customer to notice. Instead, retailers will reduce diamond quality a bit in jewelry pieces as part of cost-cutting, and the spike in sales will aid middlemen and retailers in absorbing increased rates.
The higher rates of lower-end diamonds may be good news as far as miners are concerned but are no game-changer.