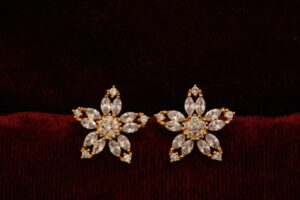 There is more to wedding jewelry than just accessorizing. It is also about discovering a unique jewelry product that can be an heirloom piece. The wedding necklace style that fits the heirloom title the most is perhaps the so-called diamond tennis necklace. Think of it as an uninterrupted strand of diamonds. While the necklace resembles a diamond tennis bracelet, it is also longer and encircles the neck.
Named after the diamond tennis bracelet, the necklace is a statement piece and the right option to go with the wedding dress. Necklaces are all about lasting jewelry pieces with personal meanings that make them perfect wedding accessories. That said, it is also possible to wear these necklaces beyond your wedding day. Keep reading to know what to contemplate when shopping for tennis necklaces set with lab grown diamonds or natural diamonds.
Diamond Cut And Color Grade
Diamond clarity is an important consideration, but the cut quality and color grade matter more for a person who seeks a stunning necklace. Each diamond set in the necklace is small, so one cannot easily identify internally flawless (IF) diamonds without specialized equipment and expert training. Seek an eye-clean diamond necklace. The word eye clean refers to a diamond with imperfections that impact its clarity but are not visible to the bare eye.
Metal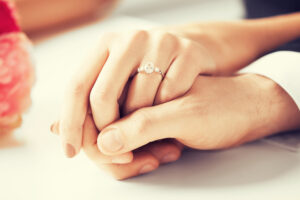 The biggest consideration about necklace design is the metal color. Yellow gold makes for a non-conventional and unique necklace with diamonds. The gold variant compliments a person with a warm skin tone. On the other hand, rose gold suits any form of skin tone.
Platinum is the right metal option for a necklace meant for daily use. Platinum has more strength, making it ideal for one who wishes to use the necklace daily without bothering about damages to it. On the other hand, white gold offers a combination of durability and affordability. It is a more durable metal as compared to yellow gold and is not as costly as platinum.
Natural Diamonds Versus Artificial Diamonds
Companies grow diamonds in controlled lab environments, and the stones have the same features as their mined counterparts. The only main distinction is in the origins of mined diamonds and artificial diamonds. Laboratory-made diamonds have the same scintillation and spark as mined diamonds. These are an excellent substitute for natural diamonds since they offer good value for money and do not need any mining.