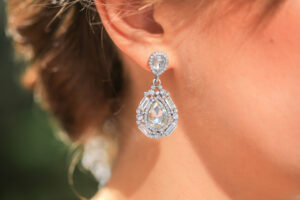 Even though solitaire rings are a popular option in diamond rings, a lot of people see them as a very plain and boring design. If you want to upgrade your solitaire ring to something elegant, then there is a wide variety of options available for you. The following are some of the best options available for you to upgrade your ring to a new version.
The following are some of the best options for you to upgrade your solitaire ring:
Change Your Center Diamond
One of the simplest ways to upgrade your ring is to change the center stone. If you have a traditional round diamond, then switch to a more contemporary version like princess diamonds. You can also choose cushion-cut diamonds to create an antique look for your ring.
Add A Halo
This is one of the best options to add more shine and brilliance to your ring. The halo design comes with a number of tiny diamonds surrounding the center stone. You can seek the help of a jeweler to add a halo around your center diamond.
Include Diamonds On The Band
Adding small diamonds to the band can be an elegant and luxurious way to give a new look to your ring. There are different setting options available for you to add stones to your ring's band. Some of them include pave, channel, and flush settings. Choose an option based on your convenience.
Add A Pop Of Color
You can add colored gemstones to your solitaire ring to make it more vibrant. Both colored diamonds and other gemstones like sapphire, ruby, etc. are available for you to include in your diamond rings.
But when adding colored diamonds, you have to know that some rare colors like red and blue are highly expensive. However, there are lab grown diamonds available for you in different colors that are much more affordable than natural ones. Lab grown diamonds that come in rare colors including red and blue are still expensive because of their limited supply. Therefore, it is better for you to go for other gemstones if you do not want to spend a huge amount on your diamond ring.
Change The Metal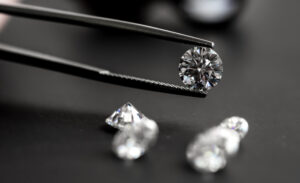 If you have a white metal like platinum or white gold, then change to a warmer tone by choosing metals like yellow gold and rose gold.
You can also add a lot of unique designs to your ring to make it custom-made. Seek the help of a designer who can create stunning designs to give a new look to your solitaire ring.