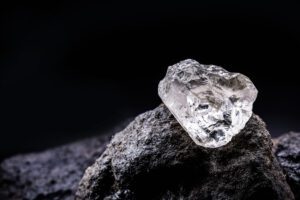 We all know that affording a big diamond is possible for everyone. Most people have financial limitations and spending their entire savings on buying an engagement ring is not a feasible idea. Small diamonds can be a very good option if you have a budget limitation. They are also beautiful and when combined with appropriate settings, they are no less than any other diamond ring.
If you have your mind set on a bigger diamond and don't have much to spend on the diamond, lab-grown diamonds can be the perfect choice for you. They offer all the qualities of a natural diamond at lesser prices. The major problem with a lab-grown diamond is that you may not get good resale value for a lab-grown diamond.
A larger diamond is not always necessary for making your engagement ring look stunning. There is a wide selection of ring settings you can use with smaller diamonds. In this article, we = explain some of the ring settings you can use for smaller diamonds.
Invisible Setting
The small diamonds used for the invisible setting will have grooved pavilions. A thin wireframe is used to set the small diamonds adjacent to each other. The thin wires run through the grooves in diamonds, hence there is no need for prongs. The visibility of diamonds is excellent in this setting and the arrangement of diamonds can seem like one big gem.
Bezel Setting
In a bezel setting, the center diamond is held by a metallic ring that runs around the girdle of the diamond. Due to this metallic ring, the circumference of the diamond may appear larger. This setting also provides extra protection to the diamond. The bezel setting restricts the light entering the diamond. So, if you are selecting a bezel setting, don't compromise on the cut quality of the diamond. A poor-cut diamond can look very dull in a bezel setting.
Cluster Setting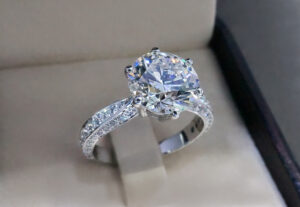 A large number of diamonds of similar sizes are placed next to each other in this setting. This setting also gives an illusion of a single larger diamond. Small diamonds don't cost as much as larger diamonds and hence cluster setting can be perfect for those who are looking for affordable diamond rings. If you are selecting a cluster setting, take extra care in selecting diamonds of similar color grades. Also, you have to be very careful when using a cluster setting ring as accidental bangs may dislodge diamonds from the setting.